Protegendo navios naufragados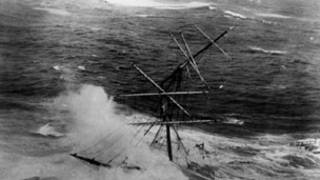 Ten years ago UNESCO established a policy to protect shipwrecks over 100 years old.
The difficult question of how and if to protect more modern wrecks, particularly those in which people died, still exists.
Reportagem: Sam Wilson
Clique aqui para ouvir a reportagem
Polish authorities recently banned divers from coming within 500 metres of the Wilhelm Gustloff. The German ship was sunk by a Soviet submarine in the Baltic Sea in 1945. More than 9,000 lives are thought to have been lost - the single largest death toll at sea.
death toll (número de vítimas fatais) number of people who died
condemned (condenado, criticado duramente) critised very strongly
desecrating (profanando, destruindo e desrespeitando) damaging and showing no respect for
scrap metal (ferro-velho, metal de ítens abandonados que pode ser vendido para ser reutilizado) metal from old items which can be sold and then reused
adopted (aceito) accepted
legitimate (razoável e aceitável) reasonable and acceptable
vexed (complicado e polêmico, causando grande desentendimento) complicated and controversial, causing a lot of disagreement
meticulous (meticuloso, cuidadoso e extremamente detalhado) careful and extremely detailed
to cover their costs (cobrir seus custos, gerar dinheiro suficiente para pagar as despesas) to make enough money to pay for their expenses
laden with (carregado com, que leva uma grande carga de) with a big cargo of