Restaurantes na Irlanda testam esquema de menus com calorias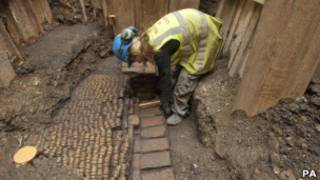 Restaurants in Ireland are to be given six months to voluntarily implement calorie menu labelling which will allow diners to see exactly how healthy their food choices are. The country's health minister has said if restaurants don't comply with the voluntary scheme, he may bring forward legislation on the matter.
Reportagem: Ruth McDonald
Clique aqui para ouvir a reportagem
Ireland has a proud tradition of producing good quality food, which is enjoyed at home and abroad. But like many developed countries, it's also battling obesity - nearly forty per cent of adults here are overweight.
On Wednesday the country's health minister backed a report calling for calorie labelling, which would mean that Irish restaurants, like this one, and fast food outlets would have to show exactly how many calories are in the dishes that they serve.
The health minister said the country's food businesses have six months to introduce calorie menu labelling, or else face the possible introduction of a compulsory scheme.
Some fast food chains here already label their menus, allowing customers to make healthier choices if they wish. But the country's restaurant association has claimed it will cost each outlet around seven thousand dollars to implement calorie labelling.
The move is supported, however, by the findings of the report, which show that most people here support calorie labelling in food outlets. This is a country with a track record of acting on public health - Ireland was one of the first places in the world to implement a blanket smoking ban in public places, for example.
Clique aqui para ouvir as palavras
a proud tradition (tradição) a long-established custom
obesity (obesidade) the problem of being overweight
backed (apoiaram) supported
dishes (pratos) meals or food
compulsory (compulsório) required by law
outlet (estabelecimento) place that sells food (eg: a fast food outlet)
implement (implementar) carry out
the move (a medida) the action
a track record (registro) a history of accomplishment
blanket (completo) complete