Jose Mourinho is the "perfect man" to help Man Utd compete with Pep Guardiola's Man City, says ex-Porto striker Benni McCarthy.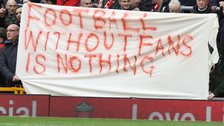 Liverpool owners scrap £77 ticket
Liverpool's owners scrap their controversial £77 ticket and apologise for the "distress caused" by last week's pricing announcement.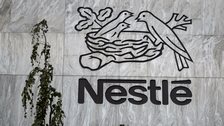 Nestle ends IAAF sponsorship deal
Food and drink giant Nestle ends its sponsorship of the IAAF, as it fears the doping scandal engulfing the world athletics governing body could damage its reputation.
Latest Football
Previous Results
Sun 7 Feb 2016

-

Premier League
Previous Results
Sat 6 Feb 2016

-

Premier League
Previous Results
Wed 3 Feb 2016

-

Premier League
Upcoming Fixtures
Sat 13 Feb 2016 - Premier League
Sunderland v Man Utd 12:45
Bournemouth v Stoke 15:00
Crystal Palace v Watford 15:00
Everton v West Brom 15:00
Norwich v West Ham 15:00
Swansea v Southampton 15:00
Chelsea v Newcastle 17:30
Upcoming Fixtures
Sun 14 Feb 2016 - Premier League
Arsenal v Leicester 12:00
Aston Villa v Liverpool 14:05
Man City v Tottenham 16:15
Upcoming Fixtures
Sat 27 Feb 2016 - Premier League
West Ham v Sunderland 12:45
Leicester v Norwich 15:00
Scores, Results & Fixtures