Counties
Surrey's Jason Roy hits a century to set up a 17-run win over Kent in a rain-affected One-Day Cup quarter-final match.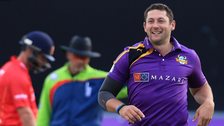 Yorks beat Essex to make semi-final
Yorkshire book a place in the semi-finals of the One-Day Cup with a 20-run victory over Essex at Chelmsford.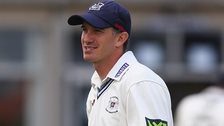 Klinger could return for cup semi
Gloucestershire limited-overs captain Michael Klinger says he may well return for their One-Day Cup semi-final.