OJ Borg reports from The Cycle Show and discovers "5 Things To Get The Cyclist In Your Life", even if that cyclist is you.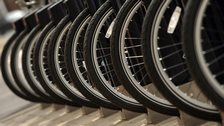 London commuters top global rankings
Londoners lead the way when it comes to riding or running to work, according to global data from activity tracker Strava.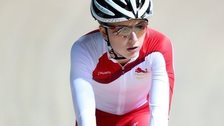 Trott & Wiggins in squad for Euros
Sir Bradley Wiggins and Laura Trott are in the Great Britain squad for the European Track Cycling Championships.
Around the Web
Updated: 31 March 2015 10:53
Updated: 5 May 2015 21:01
FRI 9 OCT

South Somerset District Council

FRI 9 OCT

Alderley Edge Hockey Club

FRI 9 OCT

Babyballet Caterham, Warlingham and South Croydon