Scottish Football
Gordon Strachan has big decisions to make when supplementing the core of his Scotland team, writes Richard Wilson.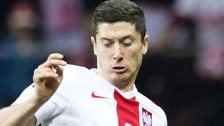 'Scotland do not fear Lewandowski'
Scotland assistant manager Mark McGhee says they do not fear Poland's in-form striker Robert Lewandowski.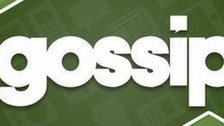 Tuesday's Scottish gossip
Poland star Robert Lewandowski expects "very aggressive" approach from Scotland. St Johnstone fight to keep Wright.
External Sites
Programmes
Subscribe
Scottish Football
Scotland striker rivals' goals meant Leigh Griffiths "had to" score for Celtic on Sunday...
Scores, Results & Fixtures
Latest Football
Previous Results
Sun 4 Oct 2015

-

Scottish Premiership
Previous Results
Sat 3 Oct 2015

-

Scottish Premiership
Previous Results
Sat 26 Sep 2015

-

Scottish Premiership
Upcoming Fixtures
Fri 16 Oct 2015 - Scottish Premiership
Ross County v Aberdeen 19:45
Upcoming Fixtures
Sat 17 Oct 2015 - Scottish Premiership
Motherwell v Celtic 12:00
Hamilton v Dundee 15:00
Kilmarnock v Inverness CT 15:00
St Johnstone v Partick Thistle 15:00
Upcoming Fixtures
Sun 18 Oct 2015 - Scottish Premiership
Dundee Utd v Hearts 12:15
Upcoming Fixtures
Sat 24 Oct 2015 - Scottish Premiership
Aberdeen v Motherwell 15:00
Dundee v Kilmarnock 15:00
Hearts v Ross County 15:00
Inverness CT v St Johnstone 15:00
Partick Thistle v Hamilton 15:00
Upcoming Fixtures
Sun 25 Oct 2015 - Scottish Premiership
Celtic v Dundee Utd 15:00
As It Stands Table
Ladbrokes Scottish Premiership summary table; it charts each team by position, team name, games played, total goal difference and points
Position
Team
Played
Goal Difference
Points
No movement 1
Aberdeen
10
7
24
No movement 2
Celtic
10
16
23
No movement 3
Hearts
10
3
17
No movement 4
Hamilton
10
2
16
No movement 5
Ross County
10
4
15
No movement 6
Dundee
10
-2
15
No movement 7
St Johnstone
10
4
14
No movement 8
Inverness CT
10
-1
13
No movement 9
Motherwell
10
-5
10
No movement 10
Kilmarnock
10
-10
9
No movement 11
Partick Thistle
10
-7
6
No movement 12
Dundee Utd
10
-11
5