Lewis Hamilton says he was "tearing up" on his way to winning the British Grand Prix in front of a capacity Silverstone crowd.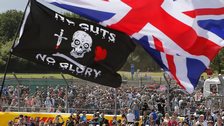 'Racing & rain - F1 needed this'
Lewis Hamilton's maturity and talent shone through the clouds at Silverstone, says chief writer Andrew Benson.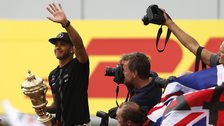 Hamilton battles to British GP win
Lewis Hamilton battled through a bad start and late rain to win an action-packed British Grand Prix at Silverstone.