Johnathan Thurston's boot won a first Premiership for North Queensland in a golden point win against Brisbane Broncos.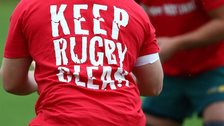 'Doping in rugby is widespread'
The first British rugby player given a four-year ban for taking steroids tells the BBC doping in rugby is widespread.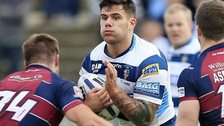 Featherstone win Championship final
Featherstone Rovers see off London Broncos to win 36-4 in the Championship Shield Grand Final at Widnes.