Scotland lock Jim Hamilton retires from international rugby after he is left out of Vern Cotter's World Cup squad.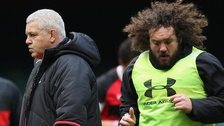 Prop Jones cried after Wales drop
Former Wales prop Adam Jones says he cried after being dropped from the national squad by head coach Warren Gatland.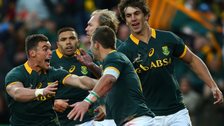 South Africa race row case dismissed
A legal attempt to block the South African team flying to the UK to play in the Rugby World Cup in a row over racial discrimination fails.