Former Celtic captain Tom Boyd says it is "nonsense" to suggest Ronny Deila should be sacked as manager.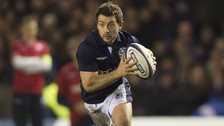 'Scotland can cause Wales problems'
Saturday's visit to Wales is "massive" for Scotland and captain Greig Laidlaw predicts an improved performance.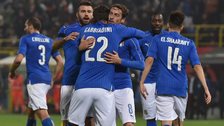 Scotland set up Italy & France dates
Scotland will meet Italy during a week-long training camp in Malta before they play a friendly with France in early June.
TV blackout for Scottish Cup replays, SFA president embarrassed by cup draw, Leigh Griffiths abuse...
Read the latest BBC news from Scotland
Scores, Results & Fixtures
Latest Football
Previous Results
Tue 9 Feb 2016

-

Scottish Premiership
Previous Results
Sat 6 Feb 2016 - Scottish Premiership
Previous Results
Wed 3 Feb 2016 - Scottish Premiership
Previous Results
Tue 2 Feb 2016 - Scottish Premiership
Previous Results
Sat 30 Jan 2016 - Scottish Premiership
Inverness CT P - P Hearts

Postponed

St Johnstone P - P Inverness CT

Postponed
Previous Results
Sun 24 Jan 2016 - Scottish Premiership
Previous Results
Sat 23 Jan 2016 - Scottish Premiership
Upcoming Fixtures
Fri 12 Feb 2016 - Scottish Premiership
Dundee v St Johnstone 19:45
Upcoming Fixtures
Sat 13 Feb 2016 - Scottish Premiership
Celtic v Ross County 15:00
Hamilton v Dundee Utd 15:00
Hearts v Partick Thistle 15:00
Motherwell v Kilmarnock 15:00
Upcoming Fixtures
Mon 15 Feb 2016 - Scottish Premiership
Inverness CT v Aberdeen 19:45
Upcoming Fixtures
Tue 16 Feb 2016 - Scottish Premiership
Dundee Utd v Motherwell 19:45
Upcoming Fixtures
Fri 19 Feb 2016 - Scottish Premiership
Partick Thistle v Aberdeen 19:45
Upcoming Fixtures
Sat 20 Feb 2016 - Scottish Premiership
Celtic v Inverness CT 15:00
Dundee Utd v Hearts 15:00
Kilmarnock v Dundee 15:00
Ross County v Hamilton 15:00
League Table
Scottish Premiership summary table; it charts each team by position, team name, games played, total goal difference and points
Position
Team
Played
Goal Difference
Points
No movement 1
Celtic
24
43
55
No movement 2
Aberdeen
25
18
55
No movement 3
Hearts
23
18
41
No movement 4
Ross County
24
3
33
No movement 5
St Johnstone
23
1
32
No movement 6
Dundee
24
-4
30
No movement 7
Inverness CT
23
-2
29
No movement 8
Partick Thistle
23
-6
28
No movement 9
Hamilton
25
-15
28
No movement 10
Motherwell
24
-13
26
No movement 11
Kilmarnock
25
-21
24
No movement 12
Dundee Utd
23
-22
13