Britain's Andy Murray overcomes a shoulder problem to beat Italy's Andreas Seppi in the third round of Wimbledon.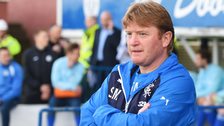 McCall focused on Scotland task
Stuart McCall will put his managerial career on hold to concentrate on helping Scotland reach Euro 2016.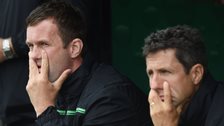 Celtic will be ready, insists Deila
Manager Ronny Deila is sure Celtic will be in good shape for their opening Champions League qualifier later this month.
Celtic will not give up on Ciftci chase, possible Rangers return for McCulloch...
Read the latest BBC news from Scotland
Scores, Results & Fixtures
Latest Football
Previous Results
Sun 31 May 2015

-

Scottish Premiership
Previous Results
Thu 28 May 2015

-

Scottish Premiership
Previous Results
Sun 24 May 2015

-

Scottish Premiership
Previous Results
Sat 23 May 2015

-

Scottish Premiership
Previous Results
Wed 20 May 2015

-

Scottish Premiership
Previous Results
Sun 17 May 2015

-

Scottish Premiership
Previous Results
Sat 16 May 2015

-

Scottish Premiership
Upcoming Fixtures
Sat 1 Aug 2015 - Scottish Premiership
Celtic v Ross County 12:45
Hamilton v Partick Thistle 15:00
Inverness CT v Motherwell 15:00
Kilmarnock v Dundee 15:00
Upcoming Fixtures
Sun 2 Aug 2015 - Scottish Premiership
Hearts v St Johnstone 12:30
Dundee Utd v Aberdeen 15:30
Upcoming Fixtures
Sat 8 Aug 2015 - Scottish Premiership
Aberdeen v Kilmarnock 15:00
Dundee v Hearts 15:00
Motherwell v Dundee Utd 15:00
Partick Thistle v Celtic 15:00
Ross County v Hamilton 15:00
St Johnstone v Inverness CT 15:00