Victorious Davis Cup captain Leon Smith says "the time is now" for tennis authorities to build on Great Britain's success.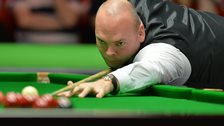 Live
Snooker - UK Championship
Watch live BBC Snooker coverage as York's Barbican Centre hosts the UK Championship.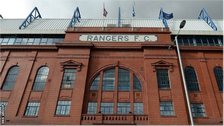 BDO to appeal Rangers tax case decision
Rangers' liquidators BDO seek leave to appeal a decision that the club's use of Employee Benefit Trusts (EBTs) broke tax rules.
Striker hopes to stay with Inverness CT, Andy Murray on top of the world after Davis Cup success...
Read the latest BBC news from Scotland
Scores, Results & Fixtures
Latest Football
Previous Results
Sun 29 Nov 2015

-

Scottish Premiership
Previous Results
Sat 28 Nov 2015

-

Scottish Premiership
Previous Results
Fri 27 Nov 2015

-

Scottish Premiership
Previous Results
Sun 22 Nov 2015

-

Scottish Premiership
Previous Results
Sat 21 Nov 2015

-

Scottish Premiership
Upcoming Fixtures
Sat 5 Dec 2015 - Scottish Premiership
Dundee v Aberdeen 12:30
Celtic v Hamilton 15:00
Hearts v Inverness CT 15:00
Kilmarnock v Dundee Utd 15:00
Partick Thistle v Motherwell 15:00
Ross County v St Johnstone 15:00
Upcoming Fixtures
Sat 12 Dec 2015 - Scottish Premiership
Aberdeen v Hearts 12:30
Dundee Utd v Partick Thistle 15:00
Hamilton v Ross County 15:00
Inverness CT v Kilmarnock 15:00
Motherwell v Dundee 15:00
Upcoming Fixtures
Sun 13 Dec 2015 - Scottish Premiership
St Johnstone v Celtic 12:30
League Table
Scottish Premiership summary table; it charts each team by position, team name, games played, total goal difference and points
Position
Team
Played
Goal Difference
Points
No movement 1
Celtic
16
29
39
No movement 2
Aberdeen
16
7
32
No movement 3
Hearts
16
12
31
No movement 4
St Johnstone
16
8
27
No movement 5
Hamilton
16
-1
22
No movement 6
Ross County
16
1
21
No movement 7
Dundee
16
-3
20
No movement 8
Inverness CT
16
-5
17
No movement 9
Partick Thistle
16
-6
17
No movement 10
Kilmarnock
16
-12
16
No movement 11
Motherwell
16
-10
15
No movement 12
Dundee Utd
16
-20
8