The LTA fails to persuade Florence and the Machine to move their show so Manchester Arena could host Britain's tie with Australia.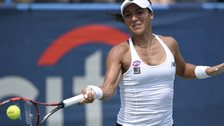 Defeats for Britons Watson & Bedene
Britons Heather Watson and Aljaz Bedene lose their first-round matches in the Washington Open.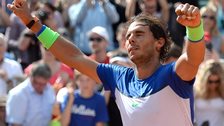 Nadal clinches Hamburg Open title
Rafael Nadal defeats Italian Fabio Fognini 7-5 7-5 to win the Hamburg Open - his third title of the year.