Victoria Azarenka defends her grunting on court and insists Rafael Nadal is louder than her.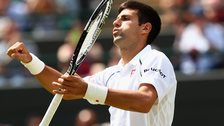 Djokovic sorry for rant at ball girl
Novak Djokovic says he will apologise to a ball girl after appearing to shout at her during his win over Kevin Anderson.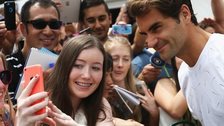 'No Federer, no tennis' - meet the Fed Heads
BBC Sport takes a look at the phenomenon of the Roger Federer 'superfans' and explores what drives their devotion.