BBC Sport - Halloween: Sporting horrors of 2014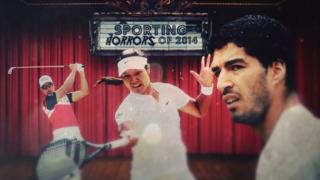 Halloween: Sporting horrors of 2014
To mark Halloween, BBC Sport looks back at some of 2014's more 'horrifying' moments, including the shocks, the slips, the trips and the unexpected.
Uruguay and Barcelona striker Luis Suarez features in our horror show along with Australian diver Grant Nel and golfer Ernie Els.
Available to UK users only.