BBC Sport - BBC African Footballer of the Year: Gervinho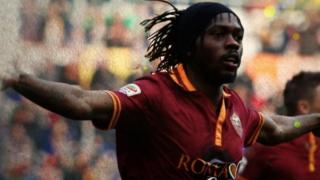 BBC African Footballer of the Year
Gervinho's first season with Roma in Serie A could be judged as a success, after he scored nine goals as Roma finished as runners-up to Juventus.
The former Arsenal striker scored two goals at the World Cup in Brazil, against Japan and Colombia, but the tournament ended in disappointment as a late loss to Greece meant Ivory Coast once again failed to qualify for the knock-out stages at a World Cup.
For details on how to vote for the BBC African Footballer of the Year for 2014, go to bbc.com/africanfootball.