Jersey withdraw from 2017 Jeux des Isles in Martinique over costs concerns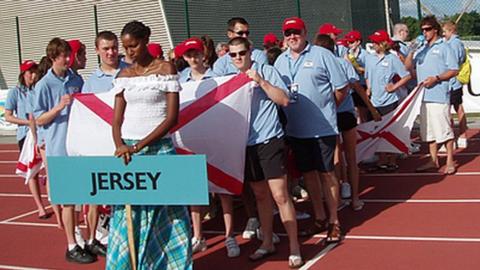 Jersey will not be sending a team to the 2017 Jeux des Isles.
The youth games for French-speaking islands around the world is being held in Martinique, but Jersey cannot afford the travel costs to the Caribbean.
Jersey sent a team to Mallorca to compete in the 2016 event, but pulled out of 2015's event in the Azores over similar cost concerns.
"The cost has become very prohibitive," Jersey team manager Hugh Raymond told BBC Radio Jersey.
"It's much against everyone's feelings as everyone wanted to go."
Jeux des Iles
11 islands, including Jersey, the Isle of Man and Cyprus, competed in 2013.
24 islands have sent representatives to the event, which has been held annually since 1997.
Organisers have provided a charter flight from Paris for athletes from around Europe to get to the games, but the £1,300 cost per islander was deemed to be too much without a sponsor.
But Jersey hope to send a team to the next games in Sicily in 2018.
Raymond added: "It helps players to increase their confidence in the sports they do so therefore I would love to see that we stay in it.
"In 2018 it will be in Sicily so we are looking forward to that and will advise the organisers that we would like to take part.
"It is our endeavour to keep within the Jeux des Isles and we'll be looking forward to sending a team next year."