BBC Sport - Parker, Brown and Beckham Jr. feature in NFL week 13 top plays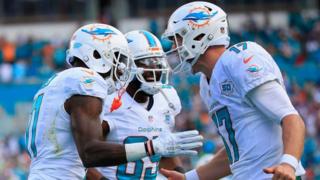 Is this NFL's best week yet?
DeVante Parker, Antonio Brown and Odell Beckham Jr. feature in an incredible week of plays in week 13 of the NFL.
Watch all this week's action from the NFL on Tuesday, 8 December at 23:15 GMT on BBC Two.
Pictures courtesy of NFL UK.
Available to UK users only
Top videos