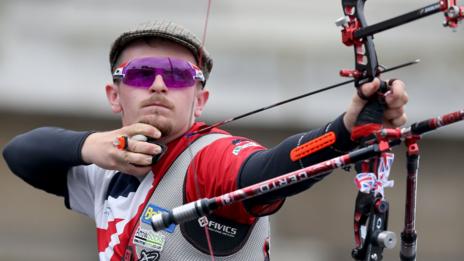 Great Britain's men's team agonisingly lose out on a gold medal to Russia at the European Archery Championships.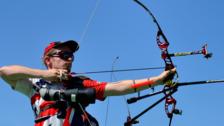 NI's Huston qualifies for Olympics
Belfast archer Patrick Huston will compete in the Olympics after finishing third at the European qualifying event in Nottingham.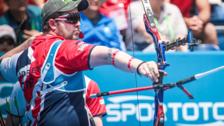 GB miss out on Archery World Cup bronze
Great Britain's recurve team miss out on a bronze medal at the Archery World Cup event in Shanghai following defeat by India.