Cameron Chalmers wins top Guernsey Sports Commission award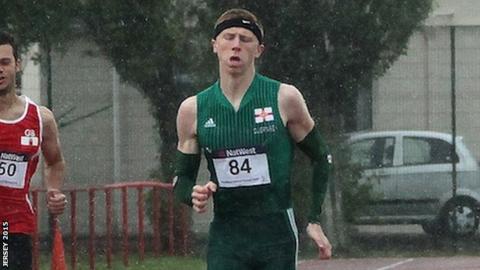 Cameron Chalmers has been named the Guernsey Sports Commission Outstanding Performer of 2016.
The 19-year-old 400m runner made the semi-finals of the World Under-20 Championships last summer, setting a new personal best and island U20 record of 46.51 seconds in the process.
Guernsey's men's hockey team were honoured for winning the EH Trophy and making the third round of the EH Cup.
Tennis player Heather Watson was also recognised with an award.
"Hopefully this year I can push on further," Chalmers told BBC Radio Guernsey.
"You don't want to rush things, but sometimes it's hard not to be impatient because you always want the next thing as soon as you achieve one thing in sport, I think that's the mindset you have to be in to get to the top level."