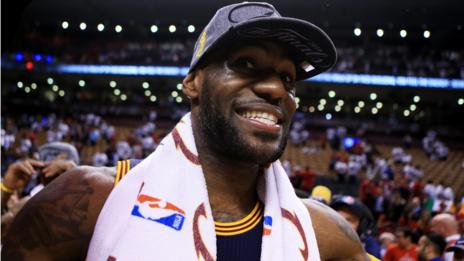 LeBron James scores 33 points as the Cleveland Cavaliers beat the Toronto Raptors to book their place in the NBA finals.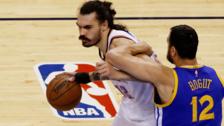 The 7ft Kiwi becoming NBA's breakout star
Handlebar moustache, 7ft tall and game-winning moments - Oklahoma City Thunder's Steven Adams is becoming the star of the NBA play-offs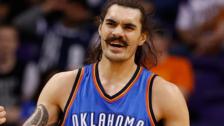 Adams sorry for 'little monkeys' remark
Oklahoma City Thunder centre Steven Adams apologises for referring to the Golden State Warriors as "quick little monkeys".
Results, tables & fixtures
Highlights
Which of these NBA record-breaking teams is the better? Listen to the views of a Bulls champion.
Featured
The NBA's shortest ever player, Muggsy Bogues, says attitude is key to making it in professional basketball.
One of Britain's most successful basketball players, John Amaechi, gives you his tips to become a better basketball player.