BBC Sport - James DeGale: How often does the boxer call his mum?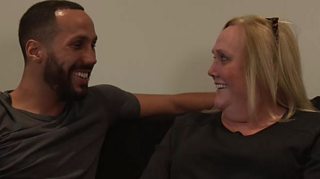 How often does James DeGale call his mum?
To mark Mother's Day, boxer James DeGale joins his mum and reveals how often he calls home, what they normally do to celebrate the day and whether his mum can expect flowers.
WATCH MORE: Ironman is now his mum's biggest fan