BBC Sport - Ashes 2013-14: Alastair Cook's batting exposed - Simon Hughes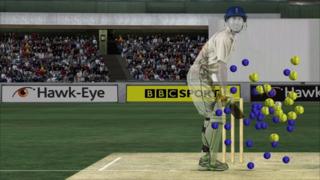 The analyst: Cook's batting strategy flaw
BBC Sport cricket analyst Simon Hughes takes a look at England captain Alastair Cook's batting strategy following the first day of the Boxing Day Test.
Australia tightened their grip on this one-sided Ashes series as they reduced England to 226-6 with three late wickets.
Hughes said Cook was forced to seek runs from balls he would normally have left alone, after he was dismissed for 27 by Peter Siddle, caught by Michael Clarke at second slip.