Things that will happen before Smith gets out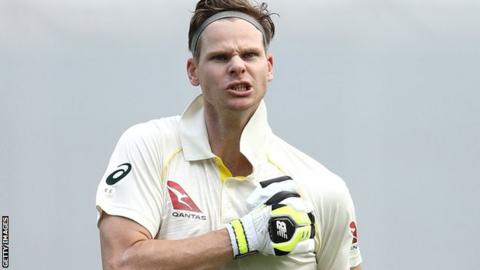 Will the hole in the o-zone layer ever heal? Will humans walk on Mars? Will Avatar 2 ever be finished? Will Ed Sheeran ever stop releasing new versions of "Perfect"?
All big questions for the future of the universe.
But the biggest question of all arose this morning during the third day of the third Ashes Test in Perth.
Will Steve Smith ever get out?
After the Australian captain's incredible double hundred, the Test Match Special team asked their listeners for suggestions of 'things that will happen before Smith gets out'.
Here are a few of the suggestions.
Wow. We've started off dramatically there with Geoff's chirpy thought - perhaps other people were a little more optimistic?
Maybe not.
We assume you mean Christmas 2018, Lisa.
*Quickly calculates when the Under 17's will be in their prime.*
If we are using Blue Planet 2 as a template, that's another four years filming plus countless hours editing. Sounds about right.
At least she can take you to the pub to buy you a "hard luck Dad" pint?
Woah woah woah stay where you are Steve Smith. At least let us see the new one first?
What do we think, an hour into Day Four? Maybe Two?