Exeter City application delights Paul Tisdale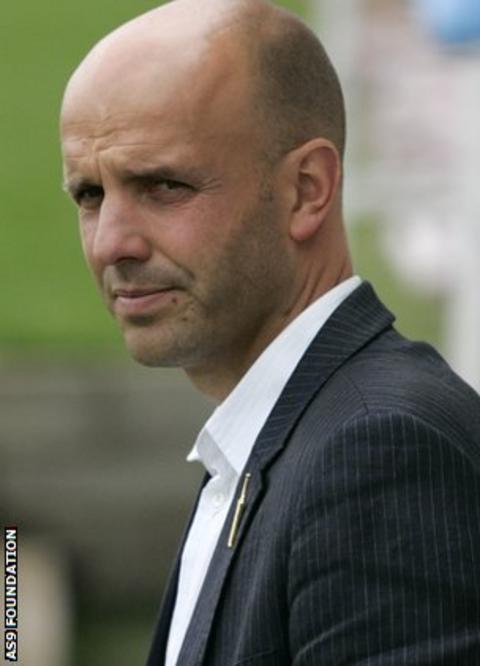 Exeter boss Paul Tisdale says he is pleased with the way his side applied themselves in their 3-2 win over Bury.
The victory was City's second in three games having previously won just one match since the start of the year.
"We moved correctly with intensity and purpose and we got some rewards for it," Tisdale told BBC Radio Devon.
"When you do that you've got a very good chance of getting something from it and I was really pleased with the purpose and the way the team fought."
Exeter had failed to score for four matches up until last week but have now scored six goals in their last three games as they recorded a 2-1 win over Sheffield Wednesday and a midweek 2-1 loss at Notts County.
"Goals come off the back of performance and application and doing the right things," added Tisdale.
"I can't affect the decisions they make on the pitch, as much as some people think I should be able to.
"But what I can affect is the way they apply themselves and the direction they have and the direction was good, they took the direction very well and executed everything I asked them to do.
"We've put performances together and we're becoming very competitive and solid at home."