Darlington FC 1883 group names board members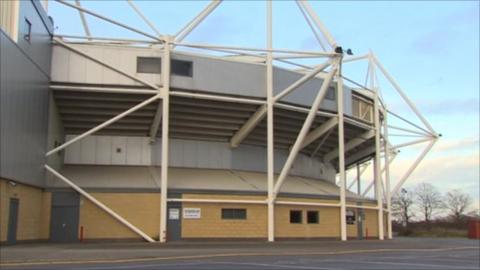 Darlington FC 1883 Limited have confirmed the identities of the interim management board members involved in the group's bid to purchase the club.
The group, which has set up a share issue with the aim of raising £750,000 approach, have named six volunteers.
Peter Ashmore, Laura Drew, Karen Glenross, Ian Peacock, Tony Waters and Steve Weeks are the appointed members.
"I believe that we have succeeded in assembling an interim board of a very high calibre," said Glenross.
"Working together and with many partners in Darlington and across the region, we are determined to reach our initial fundraising target of £750,000.
"However, that is just the start - we are also developing a sustainable, realistic business plan that will secure the long term future of Darlington FC."
Ashmore, Peacock and Weeks were all initially involved in the DFC Rescue Group that helped salvage the club from liquidation after the initial 1200 GMT deadline on 18 January, and the latter was also a former chairman of the Quakers.
Drew has a background in law and accountancy and has been key to setting up the structure of the company and share offering.
Glenross and Waters are involved in the Supporters Club and have longstanding associations with the football club.