BBC Sport - Norwich 0-1 Man Utd: David Moyes says Danny Welbeck made the difference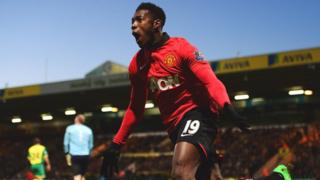 Welbeck made the difference - Moyes
Manchester United manager David Moyes says that Danny Welbeck was the difference in his side's 1-0 defeat of Norwich City.
He came on as a half-time substitute for Ryan Giggs and scored the only goal of the game thanks to a fortunate double ricochet that left him clean through on goal.
Welbeck's fifth league goal of the season gave Man Utd their fourth consecutive Premier League win.