St Paul's beat Sporting Academics 18-0 in Charity Cup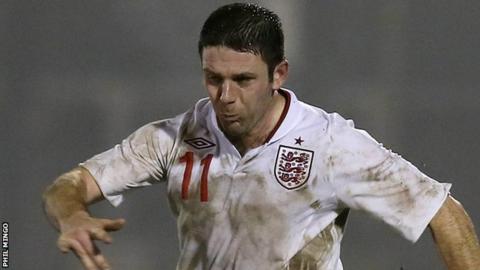 St Paul's showed the gulf between the top and bottom of Jersey football as they beat Sporting Academics 18-0 in the Charity Cup quarter-finals.
Saints are the reigning Jersey and Channel Islands champions, while Accies finished bottom of Jersey's second tier last season.
Jack Cannon hit five, as did Jersey team-mate Craig Leitch, while Luke Watson scored four times.
Also through are reigning Charity Cup holders Jersey Scottish.
They had a much tighter affair as Luke Campbell's stoppage-time goal gave them a 2-1 win over St Peter.
Ben Gallichan had given Scottish a ninth-minute lead before Sam Dewhurst equalised 10 minutes after half-time.
Scottish will face either Trinity or Jersey Wanderers in their semi-final, while St Paul's take on the winner of and Portuguese Club.