BBC Sport - Football Focus: Are Iceland's footballers made of tougher stuff?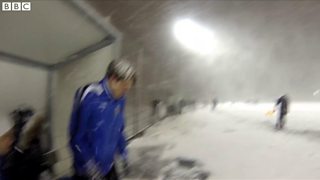 Playing football in Iceland is tough
Football Focus travels to Iceland, the smallest nation (by population) to qualify for the European Championships. Dramatic weather conditions make outdoor training & matches problematic as this clip demonstrates.
Watch the full feature onFootball Focus, Saturday, 26 March, 12:10-12:50, BBC One and online.