Jersey women select 16-year-old Natasha Keen for first time in Muratti squad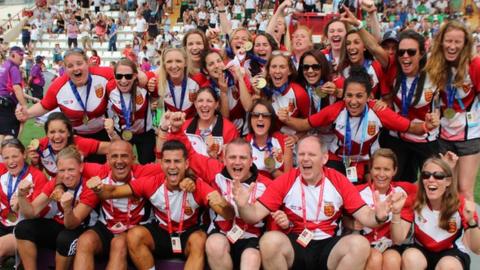 Jersey women have selected 16-year-old Natasha Keen for the first time as part of their squad for this month's Muratti match against Guernsey.
The midfielder, who won the island's Sid Guy award last month, replaces the unavailable Jess de Castro.
"She offers pace, skill, an eye for goal and is definitely one to watch," said Jersey coach Charlie Petulla.
"We have been monitoring Natasha closely and feel she will be a brilliant asset to the squad."
Eve Watson will captain Jersey in what will be their first competitive game since winning Island Games gold in July.
The Muratti will be played at the Springfield Stadium on Sunday, 15 May.
Jersey squad from: Sara Luce, Paula Alves, Michelle Bichard, Leanne Le Feuvre, Kelly Hughes, Sylvie Spinola, Lauren Quemard, Sophie Botterill, Ciara Giles, Eve Watson (captain), Libby Barnett, Marta Ascensao, Irina Jaworski, Candice Parsons, Holly Muirhead, Natasha Keen, Catarina Andrade, Rosie Corbett.