Tony Vance: Guernsey FC manager open to signing victorious Jersey players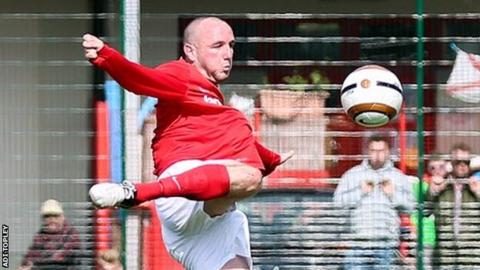 Guernsey FC manager Tony Vance says he would be happy to sign members of Jersey's victorious Muratti squad.
Jersey beat Guernsey 1-0 in May, their second successive win over their Channel Island rivals.
Last year Guernsey FC were linked with moves for Jersey captain Luke Watson and teammate Jack Boyle.
"We'd welcome those players to come along, there's some good youngsters involved in Jersey who shone in the Muratti," Vance told BBC Sport.
"If anyone wanted to come and look to improve their football and develop the challenges that they get at the moment then we'd welcome that opportunity."
However, Vance stressed that players would probably have to move to Guernsey in order to make it into his squad, something which hindered their approach for Watson.
"The big thing is the fact that they need to be over here and working with us regularly for it to work," he explained.
"We could meet players at Gatwick airport or wherever, but the day that we do that is the day that the danger signs are calling.
"Your best solution will be to work together as a group week in week out and that's where you get the fundamental benefits."