Sam Russell: Forest Green Rovers re-sign goalkeeper from Gateshead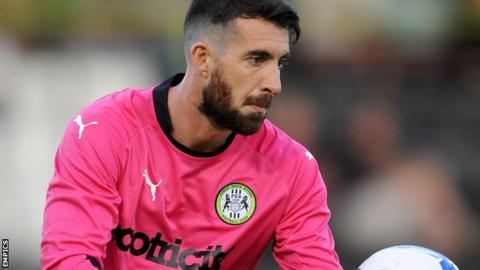 Forest Green Rovers have re-signed goalkeeper Sam Russell, one year after he left to join fellow-National League club Gateshead on a two-year contract.
The 33-year-old previously spent three-and-a-half seasons at Forest Green, playing 144 consecutive league games.
He agreed to mutually terminate his Gateshead contract and has now signed a one-year deal.
"I'm absolutely delighted to be back. It's no secret I loved every minute here," Russell told the club website.
"I didn't want to leave in the first place, but that's football. As soon as the opportunity came up (to return) I jumped at the chance. I missed being at such a good club."