BBC Sport - Paul Pogba: Is the Manchester United target world class?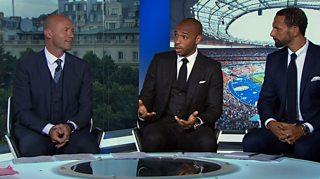 Is Pogba world class? BBC pundits give their views
Alan Shearer, Thierry Henry and Rio Ferdinand discuss whether Manchester United's new midfielder Paul Pogba is a world class player.
This was taken from Match of the Day on 10 July 2016.