Seb Skillen: Guernsey FC midfielder determined to "step up"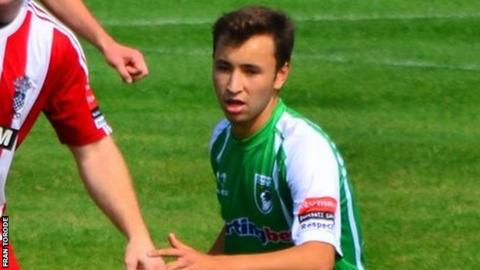 Seb Skillen says he has the desire to commit himself to a full season with Guernsey FC.
The 20-year-old Vale Rec midfielder has joined Tony Vance's side this summer, three years after his only appearance for the Green Lions.
"I've been playing Priaulx League for the last couple of years and I've proven myself in that and I can make the step up," he told BBC Guernsey.
"I have the hunger to play at the highest level I can."
The Green Lions had trouble fielding sides for away fixtures last season, but Skillen says he is ready to put in the time to help the Isthmian League Division One South club.
"It's going to be mentally tough, there's a lot more games than the Priaulx League locally," he said.
"But it's a commitment that you've got to make if you want to become better and I'm willing to do that."