Euro 2017: Northern Ireland 1-1 Czech Republic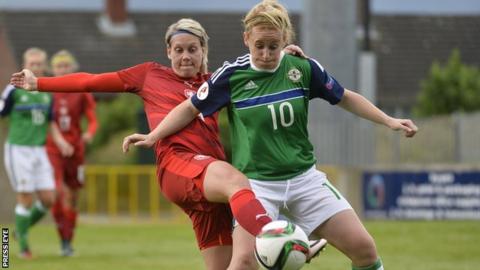 Northern Ireland forward Rachel Furness equalised with a penalty to secure a 1-1 draw with the Czech Republic in the women's Euro 2017 qualifier.
The Czechs, who beat Alfie Wylie's team 3-0 in June, moved in front at Mourneview Park when a looping cross from Jitka Chlastakova flew in.
Furness levelled in the second half, slotting home from the spot after she was fouled by Petra Bartonova.
Northern Ireland remain fourth in Group 6 with seven points from six games.
The Lurgan encounter was rearranged for Wednesday night after April's scheduled game was called off after a road crash in the area.
Group leaders Switzerland and second-placed Italy will be Northern Ireland's final opponents in September.