Blackburn Rovers: Club fails with Twitter transfer tease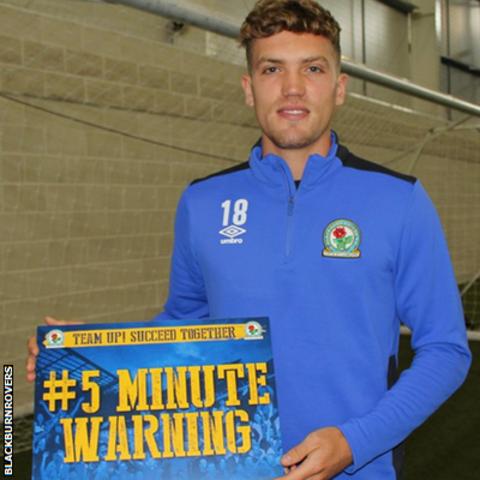 Every football club uses social media to tell fans about signings these days but Blackburn Rovers did not quite hit the mark when they tried a Twitter transfer tease.
The Championship side used the hashtag #5minutewarning to warn a deal was imminent - but pictured the man in question, Sam Gallagher, in the tweet.
Fans replied on Twitter, telling them they had kind of given the game away.
Rovers duly announced Gallagher's arrival five minutes later.
Undeterred, Rovers tried a similar tactic again on Twitter soon afterwards, this time obscuring the face of the player they were apparently about to sign and using the hashtag #hesback and #trueblue.
It brought a delighted response from fans who thought the club were about to announce that former winger Morten Gamst Pedersen was re-signing.
Sadly for Rovers supporters, the big reveal was a bit of a let-down. Blackburn's next tweet read "Only joking! #hesonlyvisiting" - but some fans were not very amused.