Birmingham City: Trillion Trophy Asia takeover to be completed in October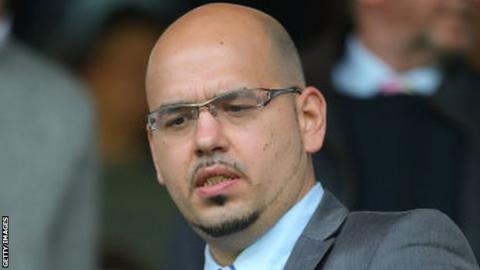 Birmingham City's takeover by new Chinese owners Trillion Trophy Asia is set to be completed in October.
The Championship club's transfer of ownership from Blues' parent company Birmingham International Holdings Ltd (BIHL) will take place on 17 October.
The handover date was chosen to "coincide with the resumption of dealing in shares on the Hong Kong Stock Exchange".
The news, announced on the Hong Kong Stock Exchange, follows BIHL's EGM.
Negotiations over the sale of the club between BIHL and their preferred bidders Trillion Trophy Asia have been going on for 12 months following the granting of a two-year exclusivity period.
That followed the ending of legal action against BIHL by the club's former owner Carson Yeung and ex-director Peter Pannu.
Blues were the first club in England to be purchased by Chinese owners when they were bought by Yeung in 2009.
This summer, all three of their main West Midlands rivals - Aston Villa,Wolves and West Bromwich Albion - have passed into Chinese hands.