BBC Sport - Man Utd: Zlatan Ibrahimovic on Jose Mourinho's management style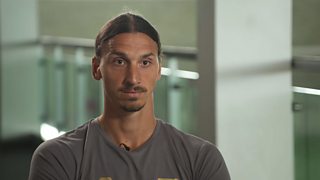 What does Ibrahimovic think of Mourinho?
Manchester United striker Zlatan Ibrahimovic talks about his relationship with "winner" Jose Mourinho and praises his manager's direct leadership style.
Watch the full interview on Football Focus, 12:00 BST, Saturday 10 September on BBC One.