Ryan Inniss: Southend United were 'shocked' by defender's jail sentence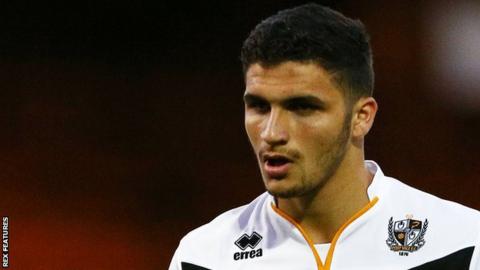 Southend United were "shocked" when defender Ryan Inniss was given a 14-week jail sentence after admitting assault, according to boss Phil Brown.
Inniss, who is on loan from Crystal Palace, has been released on appeal and the sentence has been suspended.
"When we signed the player we knew nothing about the ins and outs of the incident but we did know there was a court case," Brown told BBC Essex.
"It was just a shock to our system when he got a jail sentence."
The 57-year-old continued: "We have to deal with that, people's opinions and the fall-out, but we are dealing with it and we're hoping to get a positive outcome to it all."
Inniss' sentence has been suspended for 18 months and he was ordered to complete 240 hours community service and banned from entering licensed premises - except for work or buying food - for a year.
He must also complete an alcohol treatment requirement and pay £300 to his victim.
Brown added that Inniss' future at Roots Hall is currently uncertain, having yet to make his debut after joining on transfer deadline day.
"I had a meeting with Ryan (on Wednesday) and we've got lots of things to consider and discuss which are beyond our control," said Brown.
"At this moment in time it's not been decided yet if he can be in the squad and play (against Millwall on Saturday)."