Paddy McNair: Sunderland defender out for the season with knee injury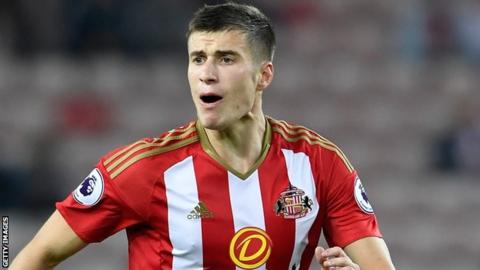 Sunderland defender Paddy McNair will miss the rest of the season because of a cruciate knee ligament injury.
The 21-year-old, signed from Manchester United in August, has made 12 appearances for a Black Cats side that are 19th in the Premier League.
He was injured during his side's 3-0 win over Hull City on Saturday.
"We won't see him again this season and all we can hope is getting him right for the start of next season," said Sunderland boss David Moyes.
"I think he'd just started to find his way in the Premier League - even though he had experience at Manchester United - and the games he was having were bringing him on and giving him confidence."
The injury means McNair is unlikely to feature in Northern Ireland's World Cup 2018 qualifier against Norway in March.