Premier League 2016: Rank your top 10 moments of the year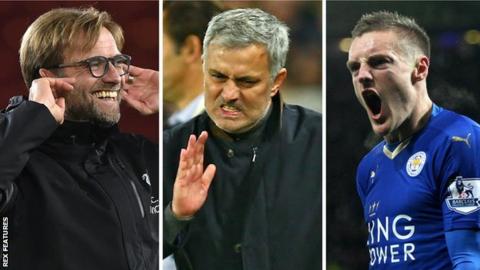 Which are your favourite Premier League moment of 2016?
The past 12 months have thrown up some classic matches, memorable incidents and remarkable feats.
BBC Sport has selected 10 standout moments from this year, with the order of the top 10 revealed on The Premier League Show on Wednesday (BBC Two, 22:30 GMT).
For some - Leicester's title triumph and Jurgen Klopp's impact at Liverpool, for example - there were multiple moments we could have chosen, so we've gone for the one match that particularly defined that team's year.
Rank your favourites from one to 10 and we will reveal our readers' top 10 on Wednesday.
Top Premier League Moments of 2016