BBC Sport - Manchester United's Paul Pogba on Zlatan Ibrahimovic: He's a joker!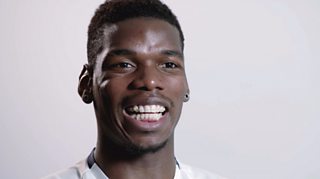 Zlatan is a joker - Pogba
Paul Pogba says his Manchester United team-mate Zlatan Ibrahimovic is a "joker" and looks ahead to their Premier League match against Liverpool on Sunday.
Watch the full interview on Football Focus, Saturday 12:00 GMT, BBC One.
Available to UK users only.