24 hours in the life of Zlatan Ibrahimovic: Hat-trick on Thursday, life lessons on Friday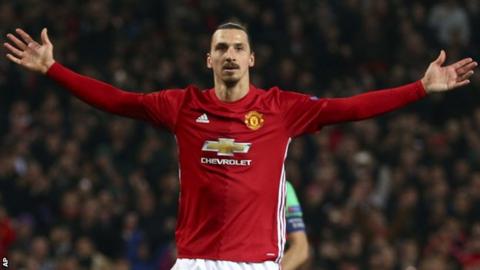 Ever wondered what it's like to spend 24 hours in the world of Zlatan Ibrahimovic?
Well, having dusted himself off from scoring a hat-trick on Thursday night, the Manchester United striker is now dishing out life lessons to the club's fans.
The giant Swede has taken over United's Instagram account, so here he is with a some advice for all the wannabe Zlatans out there.
Zlatan on... believing in yourself
Zlatan on... gaining respect
Zlatan on... family
Zlatan on... not being normal
Zlatan on... man stares
Zlatan on... working hard
Zlatan on... enjoying life