BBC Sport - Premier League at 25: Pick your favourite goal from 1997-2002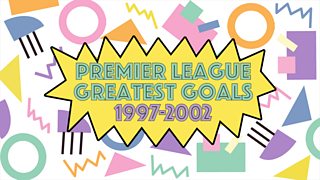 Pick your favourite Premier League goal: 1997-2002
What do you think is the best goal in the Premier League?
We've come up with a shortlist of 25 - one per season - and want you to vote for your favourite.
To make it easier, we've broken it down into five votes, each featuring five goals from five seasons.
Take a look at the five goals we have selected from 1997-2002 and vote for your favourite.