Cambridge United return to Abbey Stadium ground name after eight years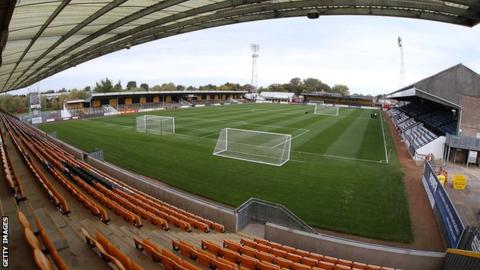 League Two side Cambridge United have changed the name of their ground back to the Abbey Stadium after eight years.
The U's initially sold naming rights in 2009 and the ground had been known as the Cambs Glass Stadium since 2015.
But the company has allowed the club to return to its traditional stadium name.
"There are certain stadiums in the country that are sacrosanct, that will never be able to have a sponsors name on, and we want to feel like that about our club," said U's CEO Jez George.
He told BBC Radio Cambridgeshire: "Like every other football club there's always financial challenges and you're always trying to find every way possible of generating income so that you can survive."
Cambridge had planned to move to a new ground in the south west of the city, but will now redevelop the Abbey Stadium.