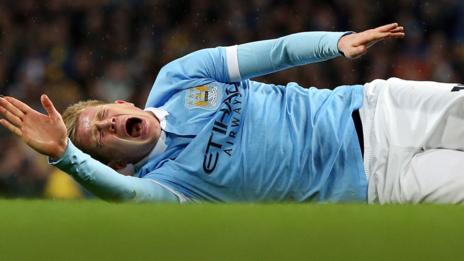 Manchester City midfielder Kevin de Bruyne says he is likely to be out for 10 weeks with a knee injury.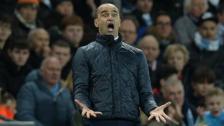 Everton exit 'hurtful and unfair'
Everton boss Roberto Martinez is left fuming at his side's "unfair" exit from the League Cup against Manchester City.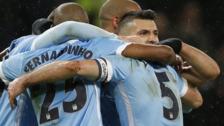 Manchester City 3-1 Everton (agg 4-3)
Sergio Aguero's superb second-half header fires Manchester City into the Capital One Cup final at the expense of Everton.