BBC Sport - Martin Brundle on importance of protecting F1 tyres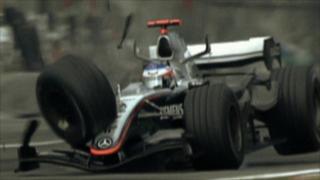 Who said tyres were boring?
BBC F1 commentator Martin Brundle tests the limits of Formula 1 tyres, explaining what is meant by 'graining', 'marbling' and 'flat-spotting' - and why they are so important to both drivers and teams.
Available to UK users only.