BBC Sport - BBC Sport advent calendar - 17 December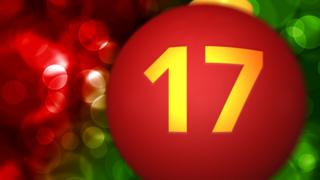 Advent calendar: Rosberg hits Hamilton
Day 17 of the BBC Sport advent calendar looks back to when Mercedes' team-mates Nico Rosberg and Lewis Hamilton clashed early on in Belgium, puncturing Hamilton's rear tyre as the German tried to reclaim the lead.
Rosberg's front wing had to be changed before he fought back to second but the incident effectively put Hamilton out of the race.
Available to UK users only.