BBC Sport - International Handstand Day: Highlights from 2015 #HandstandDay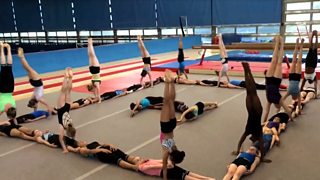 Highlights from 2015 #HandstandDay
As we prepare for International Handstand Day 2016 this Saturday, 25 June, we look back at some of 2015's best efforts.
On Saturday, 25 June people around the UK and around the globe will be showing off their handstands for the world to see.
To join in, post a photo or video of your handstand using #HandstandDay.
Need to brush up on your handstand skills? The Make Your Move how-to guide will give you all the tools you need to do your free-standing handstand.