BBC Sport - World ice hockey action coming to Belfast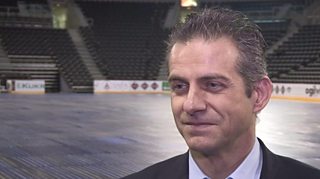 World ice hockey action coming to Belfast
Belfast will stage a section of the Ice Hockey World Championship in April with six nations competing at the city's SSE Arena.
Host team Great Britain will participate long with Japan, Netherlands, Lithuania, Croatia and Estonia in Division 1B of the competition.
Officials from the International Ice Hockey Federation were in Belfast to inspect facilities for the event which will run from 23 to 29 April.