BBC Sport - Play-offs are last chance of trophy for Belfast Giants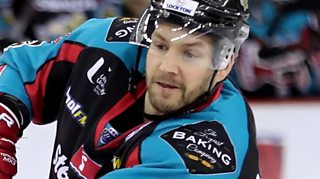 Play-offs are last chance of trophy for Belfast Giants
The Belfast Giants aim to grab their last chance of silverware when they take on the Sheffield Steelers in the semi-finals of the end-of-season Elite League Play-offs.
The Giants, who failed to reach the Play-offs weekend last year, recently finished runners-up in the league, seven points behind Cardiff Devils.
Cardiff play Dundee Stars in the other semi-final in Nottingham.