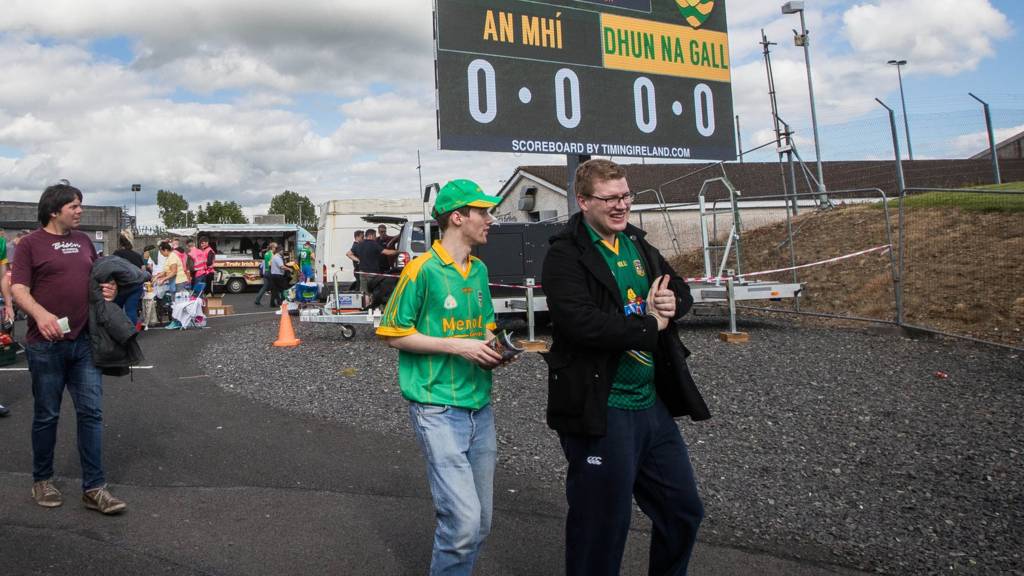 Audio: All-Ireland Qualifiers
Click on the icon to listen to Radio Ulster
Summary
Cavan 0-18 Tipperary 2-15 (Res)
Wexford 1-10 Monaghan 3-23 (Res)
Meath 1-14 Donegal 1-15 (Res)
Westmeath 1-7 Armagh 1-12 (Res)
Full-time
Meath 1-14 Donegal 1-15
Donegal scrape into the fourth round after a great contest at Pairc Tailteann in Navan.
Half-time
Meath 0-7 Donegal 0-7
All square at the break in Navan.
Meath scorers: Donal Lenihan (3), Graham Reilly, Ruairi O Coileain, Cillian O'Sullivan, Donal Keogan.
Donegal scorers: Patrick McBrearty (3), Jason McGee (2) and Michael Murphy (2)
Monaghan into third round
Wexford 1-10 Monaghan 3-23
Monaghan bounce back from their shock Ulster SFC semi-final defeat by Down with a convincing win over Wexford in Round 2B of the All-Ireland qualifiers.
Cavan crash out
Cavan 0-18 Tipperary 2-15
Cavan's second-half collapse sees them knocked out of the Championship. They led by six at half-time - but in the end lost by a three-point margin.