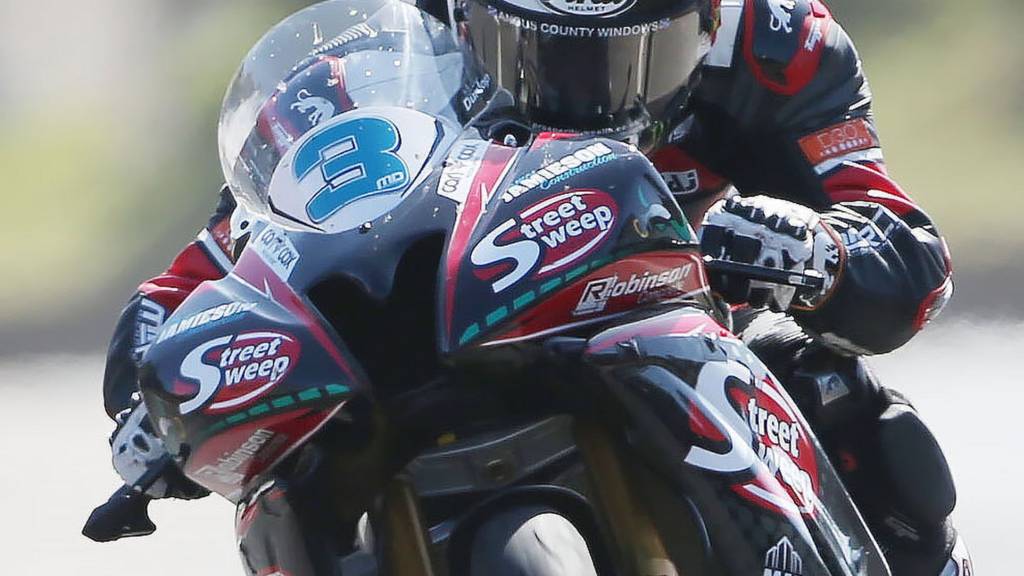 Summary
Seeley fastest in Supersport & Superbike
Jessopp quickest in Supertwins session
Second practice on Thursday morning
Three races on Thursday evening
Five races on Saturday's main race day
Seeley powers over Black Hill during practice
Seeley says 'more to come' from Superbike
Alastair Seeley tops Superbike practice after heading the earlier Supersport session.
The Carrickfergus man believes he can go even faster in Thursday's second Superbike practice on his Tyco BMW.
"We didn't go for an out-and-out lap on the Superbike today," said the 37-year-old, who has an all-time record 17 North West 200 wins.
Farquhar recovering well after NW crash 12 months ago
Ryan Farquhar says he is getting stronger "week by week" after his serious crash at last year's North West 200.
Dungannon man Farquhar suffered six broken ribs, a lacerated liver, a punctured lung, two broken feet and other internal bleeding in the serious crash in May.
Farquhar looks unlikely to race again but his KMR team are providing Supertwins bikes to Lee Johnston and Michael Rutter this week.
Bruce Anstey through Dhu Varren during Supersport practice
Superbike - First Qualifying
Guy Martin loving the sun at North West 200
But as for the Chicanes....
Guy Martin is loving the sunny weather at the North West 200 but admits his presence this week "is an means to an end" to ensure that he can compete at the upcoming Isle of Man TT.
"If I want to race the TT, I need some signatures. That's the only reason I'm here," said Martin, who needs to race in a number of pre-TT events to ride in the Isle of Man after opting out of last year's road racing season.
Famously two years ago, the popular Englishman expressed his exasperation with the North West circuit's chicanes.
Michael Dunlop puts the foot down in practice